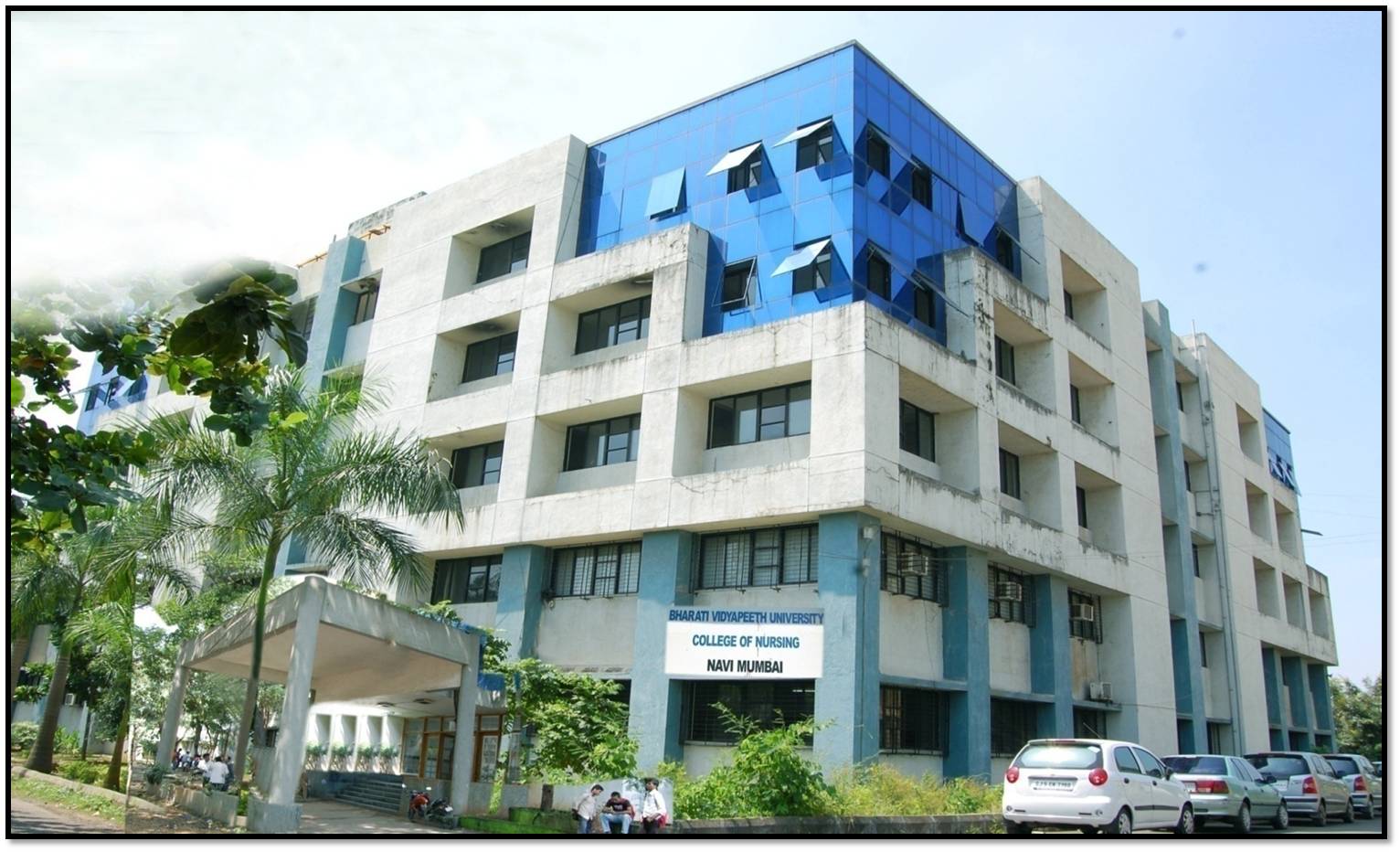 Bharati Vidyapeeth (Deemed to be University), being one of the largest networks of educational institutions, established the full-fledged Degree College of Nursing in Navi Mumbai since 2009. It offers a four year Course leading to the B.Sc. Nursing Degree and two year P.B.BSc. nursing course and is approved by Indian Nursing Council and Maharashtra Nursing Council. We are also accredited with prestigious 'A' grade in 2004 and reaccredited with 'A' grade in 2011 by the NAAC Bengaluru. We started this college with the objectives of training the students to become competent nurses for first level positions in nursing, to provide quality care in hospitals and to community. The College has become the most preferred destination of students aspiring for a career in nursing from all over India.

We believe in intellectual awakening and social transformation in different sphere including education, economic, social and cultural fields. The changing patient needs and expectations in 21st century continue to influence the emerging advanced nursing role in coming decades, which required the quality nursing care through dynamic educationand research.Goalsand objectives translate into centric institutional curriculum design, innovative and ICT based teaching learning strategies, infrastructure and learning facilities.

With this our motto is to provide quality education and training to maintain and develop highest standard of care for individual, hospitals and community by educating our students to be competent in skills and techniques of nursing and practice ethical values in professions.

The college has excellent infrastructure such as well-structured spacious class rooms, continuously updated laboratories, national and international books, journal and e-journals and hostels with all necessary amenities and facilities. The clinical teaching and training of students are conducted in the 392 bedded Navi Mumbai Municipal Corporation Hospital at Vashi. The students are also deputed for training to other reputed local hospitals in Mumbai such as Thane Regional Mental Hospital, TATA Cancer Hospital, and Wadia Hospital for specialized experience. The community Health experience is given in PHC at Wavanje village (Rural) and Juhugaon (Urban).

Vision: The vision of our college is in tune with vision of university, to be a world class university by aspiring the model of excellence through dynamic education and innovative practices to transform the students; so to achieve the academic standards inspire towards attainment of success/ goals personal and professional. To ensure the graduate to attain adequate standard to be competent in skills and techniques of nursing, communicate effectively, to work in coordination with other members of health team, develop basic skills in teaching management and research in various nursing setting are the important goals and objectives of our academic plan.